A virtual office for
max productivity
Remote work can be better.
Move fast with the power of presence.
Track and improve your performance.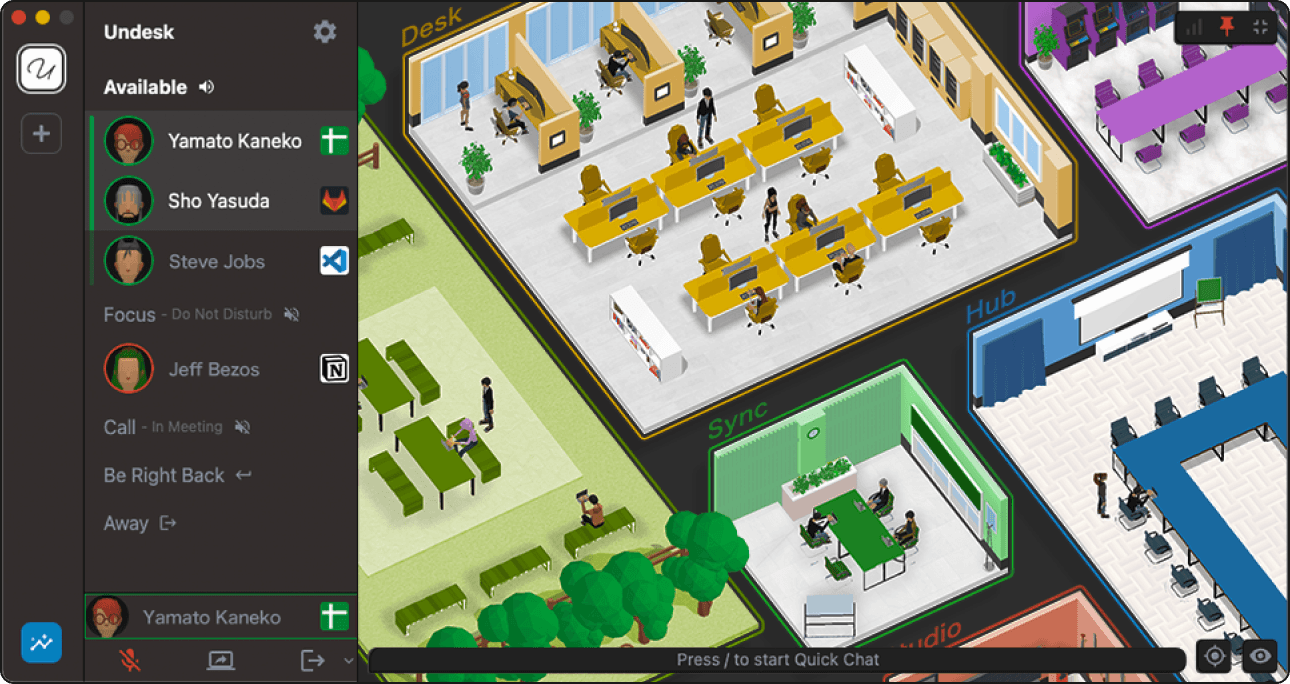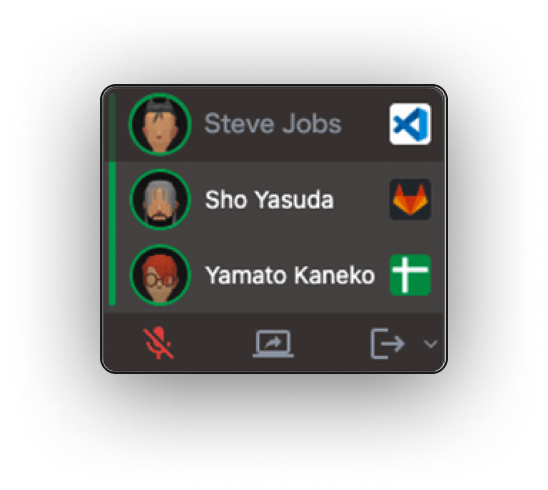 Zoom replaced the meeting room.
Made remote work
possible.
Undesk replaces the workspace.
Makes remote work
productive.
Select a seat and start your day
with the team.
Long Slack threads? Stop by,
screen share, solve in 30 secs.
FEATURES
Floating Desktop Launcher

Pin the office energy to desktop while working on your own stuff

Never lose your virtual office behind other windows or tabs.

Enjoy a super smooth switch between single-player desktop mode & multi-player office mode.

Magic App Sharing

See what your team is working on, real-time, automagically

Undesk creates the experience of working "side-by-side" by sharing active apps.

Motivate each other, communicate instantly, and do more with the power of team presence.

Personal Productivity Tracker

Automatically track your performance. It's like
Oura Ring for work

Just sit down & get things done as usual. Undesk shows how you work throughout the day.

The new personal lifelog will keep your team coming back to the office every single day.
What is an office for ?
Communication is indeed a key aspect of office UX. But the reality is that most of our time is spent doing individual work at our desks, quietly. Undesk carefully designs this co-working experience, even when the team isn't talking.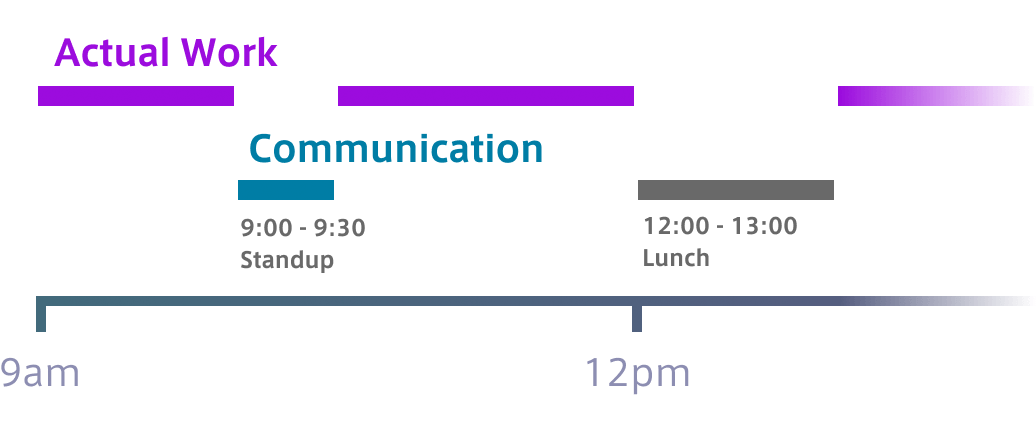 After all, expensive office rent is not just for small talk, but for the motivation and productivity that comes from working side-by-side.
FAQ
Why do we share active apps?
I'm worried if my team is reluctant to do this.


It creates a sense of presence and makes you feel like you are working "side-by-side" with your team. We have found this approach to be much more effective and less stressful than always-on cameras/voices. Undesk only shares whitelisted apps commonly used at work to build team motivation. Of course, you can always turn it off, but most Alpha users (over 95%) kept it on. Try it for yourself. It will be one of the magical "aha" moments of this product.

Can anyone else have access to my Productivity Tracker?
I don't like being monitored and micromanaged.


The activity data is a personal productivity log just for you. The data is stored locally and is never shared with other users, including Owner and Admin.

Does Undesk use up a lot of CPU on my computer?
I don't want my computer to be slow when I'm working.


Minimizing CPU usage is our top priority. The majority of the alpha users have been happy with the experience. In general, we find that performance is comparable to or better than other tools, including Zoom, Meet, or other competitors.

We understand that some people are concerned about performance because Undesk uses 3D rendering for visualization. First of all, we are doing our best to make it as light as possible. Plus, in general, what people are most concerned about is the CPU usage in the background when they are working on their main individual work (coding, designing etc). And when Undesk is in the background, 3D is not rendered (because Undesk is in the "launcher" mode), which makes performance even lighter.
Tried something else before but didn't stick?
Try Undesk with your team.
They'll come for
the office energy.
They'll stay for
the personal productivity.
Join Beta